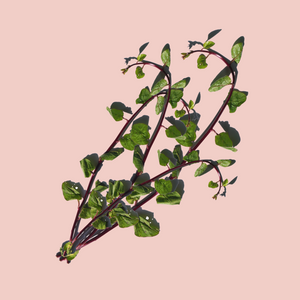 Alugbati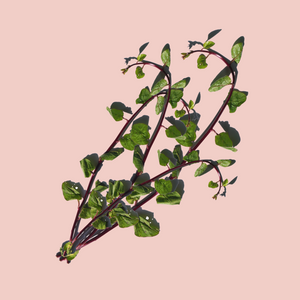 ALSO KNOWN AS
Malabar Spinach, Ceylon Spinach, Basella
PERSONALITY
Young, wild, and free
PERKS
A native to tropical Asia, Alugbati only contains about 19 calories per serving. It's rich in Vitamin A, Vitamin C, calcium, iron, fiber, and antioxidants. It helps reduce inflammation, regulate sex hormones, improve digestion, and even has—wait for it—some anti-aging properties!
Yes, you read that right. Alugbati leaves are full of zeaxanthin, lutein, and beta carotene, which are compounds that slow the aging process. Lutein also happens to improve eye health, reduce your risk of cataracts, and protect against age-related blue-light damage.
USES
Alugbati is great in soups and salads, but also goes well paired with grilled or fried meat and fish. The plant itself can be served boiled, fried, or fresh.