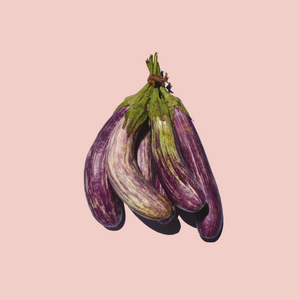 Mestiza Talong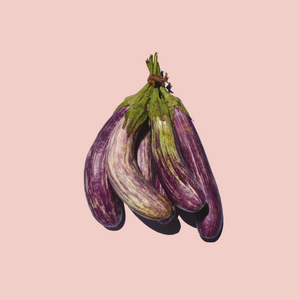 ALSO KNOWN AS
Fairy Tale Eggplant 
PERSONALITY
#DREAMBOAT
PERKS
These little guys are the CUTEST things in town. Yes, they're actually called Fairy Tale Eggplants in English (it blew our minds too). We can't decide if they're white with purple stripes or purple with white stripes, but either way, they are absolutely delicious! 
Eggplants are actually considered fruits, but we cook 'em like vegetables. These tiny but mighty delights are sweet, have tender skin, and are barely filled with any seeds. Despite their small size, they're still a great source of vitamins (C, K, and B6) and minerals. Like most varieties of eggplant, the Mestiza Talong is high in fiber — making them great for gastrointestinal and heart health. They are also rich in natural chemicals called phytonutrients, which increase blood flow throughout the body and into the brain. By stimulating your neural pathways to develop, they naturally help boost your memory and improve mental health. 
USES
Mestiza Talong can be fried, roasted, or grilled. They also work well for mini tortang talong!