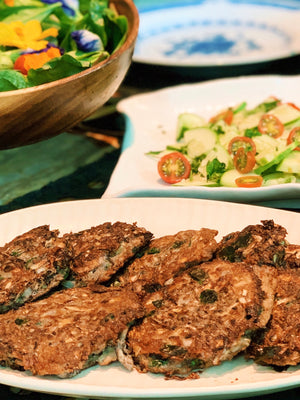 Banana Heart Patties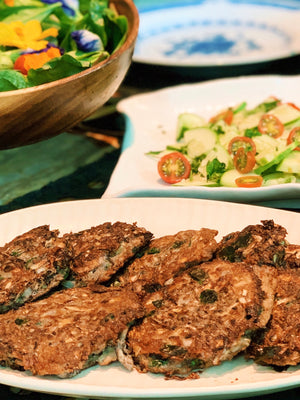 A healthy alternative to beef patties, and just as filling!
To make
Simply peel the banana heart until you get to the soft part. Chop and squeeze with salt in order to remove the bitterness, then wash in water. Add some chopped available greens like chives, malunggay, or alugbati. Add an egg and a dash of psyllium husk to form the patty, then fry on low heat with coconut, mustard, or olive oil. Remove from heat once browned. We love having them with red rice and ketchup!