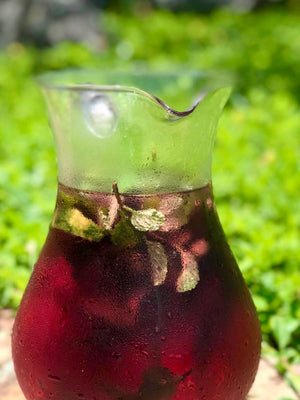 Chilled Drinks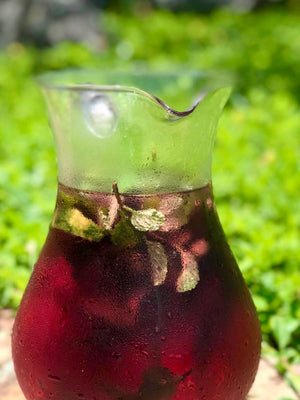 A taste of the tropics and the perfect refreshment on a hot Manila day. Here's a list of our family's favorite natural iced teas and juices. 
Passionfruit Juice
Passionfruit is good for circulation, the immune system, and skin health. Wanna get that summer glow? Strain the seeds of 4 to 6 passion fruit. Add water and raw honey to fill the pitcher. Served chilled, and add a sprig of mint if you're feeling a little extra. 
Roselle Iced Tea
Roselle is good for digestive health and the immune system. Steep the petals of 20 flowers in hot water for 10 minutes. Drain. Once cool, add some raw honey and serve chilled. This recipe makes about 2 pitchers.
Butterfly Pea Iced Tea
Butterfly Pea flowers aren't just beautiful, they're good for fatigue too! If you need a reset, steep 20 flowers in a big pot of hot water. Once cool, add some raw honey and calamansi. Serve chilled in 2 pitchers and enjoy. 
Mint Infusion
Ah, the perfect palette cleanser. Bring a small pot of water to boil and add a fistful of spearmint and/or peppermint. Let it steep until the color changes slightly, then allow it to cool. Add a squeeze of calamansi and some honey to reach your desired level of sweetness. 
Tarragon Water
Wondering what else you can do with your bundle of fresh herbs? Try putting mint, tarragon, and some dill into a pitcher of water. Keep in the fridge. Drink and feel refreshed!